Learn and Earn With Chris was founded in 2015 to enlighten individuals around the world about the power the financial market's can have on someone's life. Our team consists of highly educated individuals who trade daily in the FX (foreign exchange) market. With over 10,000 hours of screen time and many hours of back testing our strategies, we can serve anyone of all experience levels. We have taken all of our knowledge in the markets and shrunk it down to a step by step program made easy to understand and straightforward to apply. Having taught over 370+ motivated students from over 53 countries, we are continuously inspired to keep growing our reach and impact on the world.
How It All Started
I have been self employed since 2012 after getting terminated from ANOTHER job. Overweight, newly single and beyond unhappy it was time for some major changes in life. In late 2013 after coming across a few successful trader's online my interest had been sparked but being low on funds it had to stay as a dream. About 7 months later I was going to a clients to detail their car (I did vinyl wrapping and detailing) I had came across the same guy's Instagram page again. 7 months prior I had promised myself if the spark was still there down the road that I would pursue it and chance the ultimate goal of FREEDOM, lone behold it was. I still did not have the $7000 USD required to take the course I wanted to so I could learn properly which led me to sell something I had invested $13,000.00 into called a Honda Rukus. After selling this for $4,500 a month later buying it I was determined this was my destiny.
I paid the $7000 for the course, put $3500 into my first penny stock account and was ready for battle. With a mixture of ego, naiveness & ZERO education I lost everything in the account in about 45mins, I had thought because I bought a course I had magically absorbed all of the material. It was a punch to the gut but didn't stop me, I put my head down and started studying. After long days and nights for a few weeks I quickly realized that this material was poorly structured, beyond basic and was not what I thought it was so back to the drawing boards I went. Over the next year I grinded day and night, lost dollar after dollar, cried myself to sleep questioning if this was the right choice and wondering where it all went wrong. About 11 months into the journey of losing money and filling up books with notes of mistakes I was making something clicked, I finally had my first profitable day. The first led to another which led to a profitable trading week which led to my first profitable month, keep in mind I was negative about $55,000 USD by this point.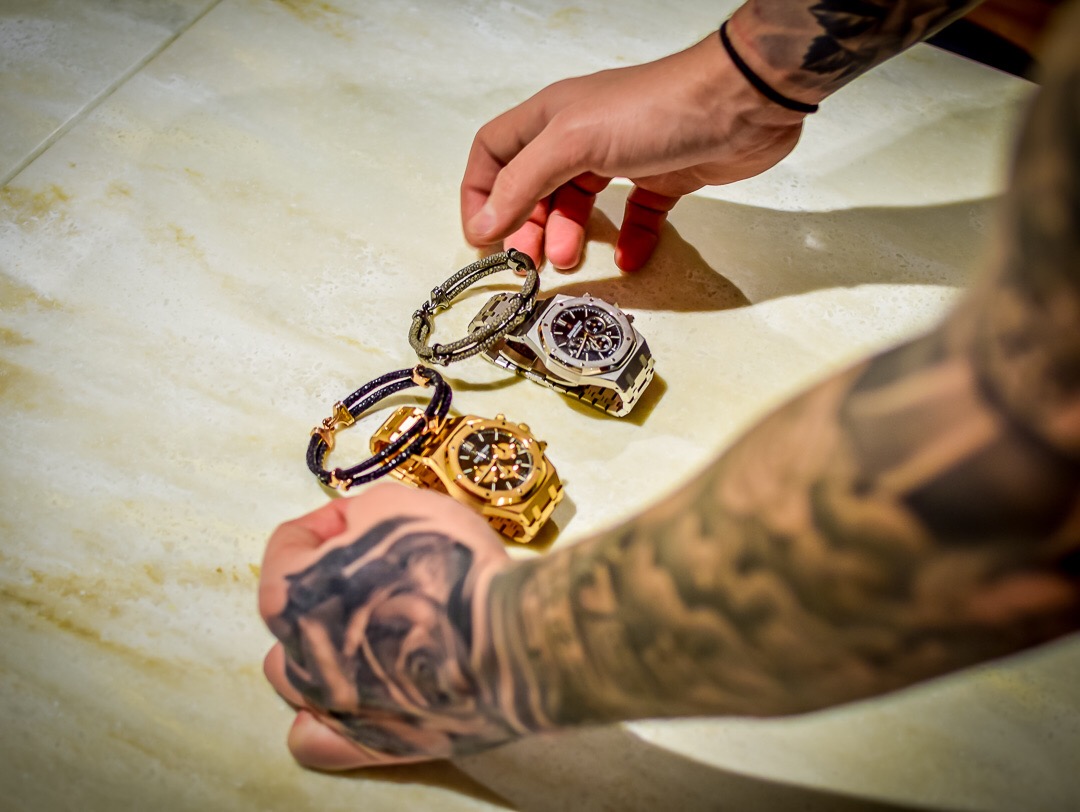 During my journey and tears I always promised myself two things. Firstly that I'd never give up on my vision or the main goal of FREEDOM and Secondly that once I found success I'd teach people the way I would have wanted to learn. Around came September 2015 when Learn and Earn With Chris was founded. If I look back it feels like a lifetime but the journey is still only just started for me. I've lost money to brokers freezing accounts and was forced to start over, lost my fortune to drug abuse and built it back, been through all the criticism and diversity one could only imagine facing but I still stand strong with multiple millionaire students, many many many many students supplementing their incomes with profit from trading and a multiple students achieving their goal of retiring their parents. I strongly believe that there isn't a strong person who had an easy past. Why does this have any correlation with trading? Mostly because there is a big misconception on the internet right now that trading is easier than it is.
This course was not designed or emulated to give you the golden key, this course was designed to give you all the keys that helped me find success and build your own path using them. THIS COURSE WILL NOT MAKE YOU RICH OVERNIGHT, but it can lead you to riches in the long term through hard work, dedication, perseverance & patience. I didn't come from a family with money, I didn't come from a trust fund or inherit any large sum of money, I simply worked my ass off and my work ethic still shows it more than ever as a full time day trader since 2014. I implore you to take your life by the balls and make the change you want because if you don't today you more than likely won't tomorrow. For inspirational purposes ill post a photo of my first car I had and one of my more recent cars, I look forward to building a better future with you and the rest of the LAEWC family. See you on the other side.
What we are not
- We are NOT an MLM (multi-level marketing company)
- We will NOT give you a sales pitch
- We do NOT pay individuals to recruit new clients
- We do NOT guarantee riches
- We do NOT provide trading signals
- We are NOT another get rich quick scheme
- We are NOT a pyramid scheme
- You will NOT get rich over night